About Us
It all started in the spring of 1995 in Hermosa Beach, CA
My business partner and I were riding bikes and noticed how rusty and dirty the bikes got over the winter from the salt air and condensation. After seeing all of our friends bikes deteriorated from the winter as well, we came up with the idea of making the Bicycle Protector Bag. We designed several prototypes, marketed to local bike shops and eventually acquired a small production facility. Over the past ten years we have purchased our own facility and now manufacture more than thirty types of bags.
We have met customer needs in the bicycle/motorcycle/surfboard/snowboard/ and apparel industry. Our customers include Harley Davdison, Titan, Vespa, Piaggio USA, O'neill, ZIPP, Campagnola,, Pricepoint, Mels Kustom Motorcycles, HI, and CDI Sports.
We now provide custom bag orders on 100-100000 pieces. Our original and most popular products are available for purchase here on the website.

Our most valuable customers are our website purchasers and we strive to provide excellent communication, service and fast shipping. We gurantee the lowest price on our products or we will match the price and provide economical shipping costs.

All the best,
Law Rome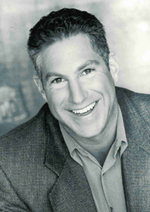 ---
Homepage • Products • Reviews • About Us
Order Online • Dealer Information • Contact Us
© 2013 Rome Bike Bags. All rights reserved.
888-ROME-BIK • 888-766-3245
http://www.bikebags.com • rome@bikebags.com
site credits